Welcome to the Chateau Tivoli
WE ARE OPEN!  Our limited and spacious rooms are a perfect get away!
One of San Francisco's most charming bed-and-breakfast inns, Chateau Tivoli stands as a classic example of the city's iconic late-nineteenth century architecture. Located in the beloved Alamo Square Historic District, the 1892 structure originally served as a private home. Lovingly restored a century later and furnished with Victorian antiques, fixtures, and Bradbury wallpaper, the B&B now invites couples, families, leisure, and business travelers to enjoy 9 guest rooms and suites.
Chateau Tivoli offers a calm, relaxed environment in a central location with excellent access to public transportation, surrounded by vibrant neighborhoods that are ideal for visitors in search of local, immersive travel.
An authentic San Francisco experience!
"Staff was very friendly and gave us suggestions on nearby attractions. Breakfast was simple but perfect for a couple ready to start the day early. Afternoon/Evening tea was great. The atmosphere is beautiful. We were totally satisfied."
"We stayed at the chateau from June 10th to 14th and absolutely loved it. It was simply breathtaking the minute we walked in. The rooms and service are outstanding and we would highly recommend a stay here. The hosts are also very welcoming and happy to help make your stay as enjoyable as possible."
"All staff are there for us. The room and the building is like a noble antique palace. I'll go again with my parents. Lovely place and good wine and cheese."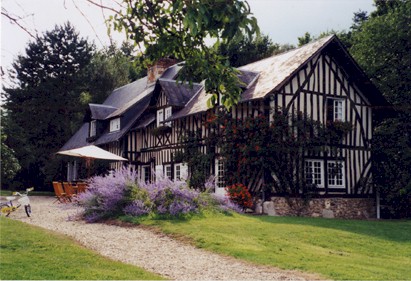 Now Rent The Chateau Tivoli East in France!
A lovely 5-bedroom, 3-bath converted French farmhouse on a hilltop in the heart of Normandy's Calvados region.